Meet the Team at Quinn Family Health
Dr Jennifer
Quinn, ND
I focus on helping families and children with tick borne illness, PANS/PANDAS, healthy hormone balance throughout the lifespan, and digestive disturbances including SIBO, IBS and IBD. My goal is to provide exceptional holistic care so that you may live your life to the fullest, in optimal health.
Dr Alyssa Christoforou, ND
I provide holistic, integrative, proactive whole family health care, serving female and male clients of all ages. My practice primarily centers on hormonal imbalances, women's health concerns, digestive disorders, autoimmune diseases, chronic infections, and detoxification. I can help you get to the root cause of your symptoms and give you the tools necessary to restore your unique body's state of optimal being.
Moriah Chastney, ADMIN
I love helping patients on their road to better health! After having health issues that no one I saw in the mainstream medical field could explain, I started searching for an approach that would consider the whole picture, not just patch my individual symptoms. The integrative approach has helped me regain so much of my health. In my free time I love cooking whole food meals, being by/on/in the ocean, and spending time with my husband and family.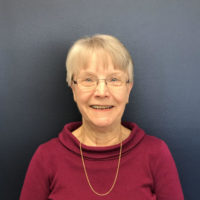 Nancy Cressy,
ADMIN
I became a patient of Dr. Quinn in 2008. Although I was working in standard medicine, I knew that was not the lifestyle I wanted to pursue, nor was it the path to health. I fully believe in the benefits of naturopathic health care and have seen the results in my own life. In fact, with Dr. Quinn's encouragement, I became a certified nutrition consultant in 2001. I enjoy being able to help patients here at Quinn Family Health achieve their health goals or at least get started on the path to healing. I am thrilled to be part of the team!
Contact Us
Front desk hours:
Mon 8:30am-1pm
Tue 8:30am-1pm
Wed 8:30am-1pm
Thu 8:30am-4pm
Fri 8:30am-1pm
Doctors see patients full time by appointment.
875 Greenland Road, Unit B11
Portsmouth NH 03801
603-945-8119 f 833-645-0925