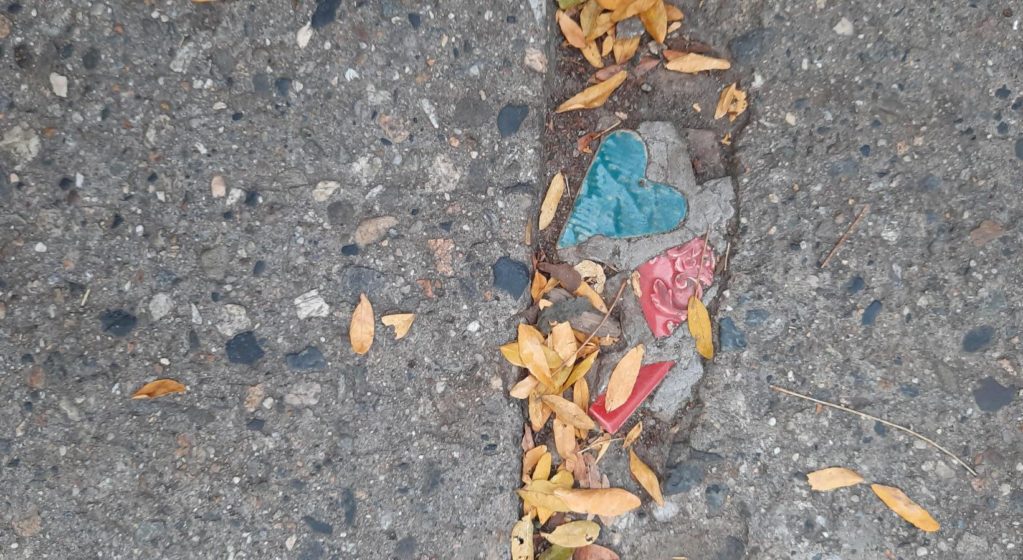 the practice of gratitude
By Kathryn Yingst
Years back, a friend of mine shared that she was keeping a daily gratitude journal. Each evening, she would write down two or three things that she felt thankful for. At the time, what struck me most was that my friend had just lost her young husband, having become a widow and single mom to two small children. I wondered, what could she be writing? How could she possibly feel grateful during such a heartbreaking time in her life?
Over the past few weeks, I've thought of my friend and her journal. We've seen news reports of the cruel atrocity in Israel and ensuing destruction in Gaza. Closer to home, our hearts have gone out to Lewiston, Maine as they became the latest U.S. city to be touched by the tragedy of gun violence. Perhaps in our own homes, we might be experiencing new or ongoing challenges. How–when life feels especially heavy–do we find gratitude?
I believe it is a practice.
My friend's first few days of gratitude journaling were likely written with considerable effort. Maybe those first entries even felt a bit mechanical as she tried to think of what she felt thankful for. But she kept writing. Every day, she practiced–finding stillness within herself–and she observed what she found.
With practice we, too, become mindful of the gifts within and around us. Gratitude journaling is one way to practice. Other practices might include meditation, nature walks, or creative arts. Or simply to try to be completely present as we go about our day, noticing: the aroma of dinner simmering, the smile of our partner or friend, the cozy warmth of a scarf on a blustery day…
Through practice we become aware of the sacred within ourselves, in our connections to one another, and in the world around us. It is to this well of gratitude we can return, again and again.
We are thankful for each of you–
From our QFH family to yours,
Happy Thanksgiving!
Dr. Quinn, Dr. Marley, Dr. Marcoullier
Nancy, Kathryn, Rachel, and Jackie
Reflections on Gratitude
From Rachel:
In recent days, our world has seen so much tragedy–so much sadness and despair. This has led to a recent trend on social media where people are posting their "Glimmers." A Glimmer has been defined as "a micro-moment where you are fully present – a moment of awe where you feel joy, gratitude and peace. These moments can help cue our nervous system to feel calm – and when you start looking for them, they will appear almost everywhere you look."
I have always looked for joy in "little things." The way the sun shines on the ocean, creating millions of tiny diamonds on the surface. The smell of freshly cut firewood. Standing on a mountaintop in late Spring and realizing the roar I'm hearing isn't traffic, or wind — but it is the rushing of all the water in the mountains. The moment just before the sun breaks over the horizon at sunrise, or dips below it at sunset, making the clouds look like they are ablaze. Walking in Portland and spotting a heart in the cracks of the sidewalk.
I am always thankful for the continued good health of my family, and the time I get to spend with them. I am also deeply thankful for the small things–these glimmers. Small moments of joy and awe, which remind me that the little things aren't so little after all.
From Dr. Quinn:
In the day to day activities that keep me flying through life, I find gratitude in the many connections I make. Connections with friends as we laugh hysterically while talking about the importance of maintaining our skeletal muscle mass while slouching in our comfortable chairs! The connections with my patients who take the time to share in deep and meaningful ways. I am so grateful for all I learn from my kids who remind me to take time for puzzles, to run outside to see a rainbow, to boogie board when the water is really cold, and to be present in the many precious moments as they are growing up.
From Dr. Marley:
With all the heartbreaking things going on in the world, I am grateful everyday that I can rock my healthy baby to sleep in a warm house, in a safe neighborhood.
From Nancy:
I sat in my living room this morning and watched the sun rise. I began to count my blessings…too many to list, but here are some highlights:
I am thankful that our days are bookended by sunrises and sunsets.
I am thankful for my newly renovated kitchen that gives me the space to prepare meals for those who need special care.
I am thankful for a job where I am valued, where I can minister to our patients, and where I can earn a paycheck that I can use to purchase the food I prepare.
And I am thankful to be healthy enough to get up every morning and go about my day.
From Kathryn:
I am grateful for the kindness and company of friends and family. For the scent of beach roses. For hot tea and wool socks in November. For my elderly dog who always waits for me to go to bed, my rambunctious dog who gives the best nose boops, and my fluffy cat who is the boss of me. I am grateful for the beauty in nature–all creatures and creation—and for the tiny everyday miracles we witness unfolding in this life.
Holiday Recipes
Rachel's Favorite Pumpkin Cake
Ingredients:
3C sugar

1C oil

4 eggs

1.5 tsp salt

1.5 tsp cinnamon

1.5 tsp nutmeg

3.5C flour

2 tsp baking soda

1 can 100% pumpkin

⅔ C water
In a large bowl, mix ingredients in the order given. Beat until smooth. Grease bottom (only) of a 10" cake ring pan. Bake at 350 degrees for one hour and 15 minutes or until done.